Product Description
Firstly, Fempro 2.5mg (10 pills) containing the active ingredient letrozole is consider a non-steroid type aromatase inhibitor. It works by preventing the aromatase enzyme from converting androstenedione and testosterone into estrogen. It can be use to treat and prevent breast cancer in postmenopausal women, slowing the growth of some types of breast tumors that require estrogen for growth. Buy Fempro 2.5mg online
Fempro 2.5 mg tablets side effects
Furthermore, tell your doctor or pharmacist as soon as possible if you do not feel well while you are taking Fempro 2.5 mg (Letrozole tablets). This can have undesirable side effects in some people, in addition to its beneficial effects. Also, all medicines have side effects. Sometimes they are serious, most of the time they are not. You may need treatment if you get some of the side effects. Do not pay attention to this list of possible side effects. You can not experience any of them. Ask your doctor or pharmacist to answer any questions you may have.
Immediately notify your doctor or go to an accident and emergency situation at the nearest hospital if you notice any of the following:
Signs that blood clots can form, for example, sudden severe headache, sudden loss of coordination, blur vision or sudden loss of vision, slur speech, numbness or tingling in the hands or feet, painful swelling in the calves or thighs, pain in the chest, difficult Breathing, coughing.
Constant "flu-like" symptoms (chills, fever, sore throat, mouth sores, swollen glands, fatigue or lack of energy), which can be a sign of a blood problem.
Stasis or a feeling of heaviness in the chest or pain radiates from the chest to your hands or shoulders, neck, teeth or jaw, stomach or back (angina sign or heart attack)
Numbness or weakness in the arm or leg or any part of the body, loss of coordination, change in vision, severe headache, nausea, difficulty in speaking or breathing (a sign of a stroke).
PRODUCT INTRODUCTION
Fempro Tablet helps treat breast cancer in post-menopausal women. It may be used alone or with other treatments, such as surgery or radiation. It can also be used in patients with advanced breast cancer to stop the tumor from spreading to other parts of the body.
Fempro Tablet is also helpful in the treatment of infertility. It can be taken with or without food, but take it at about the same time to get the most benefit. The dose and frequency depend on what you are taking it for. Your doctor will decide how much you need to improve your symptoms. You should take this medicine for as long as it is prescribed.
This medicine's most common side effects include hot flashes, fatigue, increased sweating, and increased level of cholesterol (hypercholesterolemia). If these bother you or appear serious, let your doctor know. Your doctor may suggest ways to prevent or reduce these.
Before taking this medicine, tell your doctor if you have ever had liver or kidney disease, or have a history of osteoporosis (thinning or wasting of bones).  Your doctor should also know about all other medicines you are taking as many of these may make this medicine less effective or change the way it works. Tell your doctor if you are pregnant or breastfeeding. Your doctor may perform some blood tests to check for vitamin D level or bone density before and during treatment.
---
USES OF FEMPRO TABLET
Treatment of Breast cancer
Treatment of Infertility due to anovulation
BENEFITS OF FEMPRO TABLET
In Treatment of Breast cancer
Fempro Tablet relieves the symptoms of breast cancer such as breast lumps, bloody discharge from the nipple, or changes in the shape or texture of the breast. It works by altering the production of those hormones in the body that are essential for the growth and spread of breast cancer. It may also interact with other hormones or have a direct effect on cancer to stop its growth
---
SIDE EFFECTS OF FEMPRO TABLET
Most side effects do not require any medical attention and disappear as your body adjusts to the medicine. Consult your doctor if they persist or if you're worried about them
Common side effects of Fempro
Fatigue
Hypercholesterolemia (high cholesterol)
Increased sweating
Hot flashes
---
HOW TO USE FEMPRO TABLET
Take this medicine in the dose and duration as advised by your doctor. Swallow it as a whole. Do not chew, crush or break it. Fempro Tablet may be taken with or without food, but it is better to take it at a fixed time.
---
HOW FEMPRO TABLET WORKS
Fempro Tablet is an aromatase inhibitor. It works by decreasing the amount of estrogen (natural female hormone) produced in the body. This decrease in estrogen can slow down or stop the growth of some breast cancers that need estrogen to grow. In addition, it is also useful in infertility whereby it increases the release of certain hormones to stimulate the release of eggs from the ovaries.
---
SAFETY ADVICE

Alcohol
SAFE
Consuming alcohol with Fempro Tablet does not cause any harmful side effects.

Pregnancy
UNSAFE
Fempro Tablet is highly unsafe to use during pregnancy. Seek your doctor's advice as studies on pregnant women and animals have shown significant harmful effects to the developing baby.

Breast feeding
UNSAFE
Fempro Tablet is unsafe to use during breastfeeding. Data suggests that the drug may cause toxicity to the baby.

Driving
UNSAFE
Fempro Tablet may decrease alertness, affect your vision or make you feel sleepy and dizzy. Do not drive if these symptoms occur.

Kidney
SAFE IF PRESCRIBED
Fempro Tablet is safe to use in patients with kidney disease. No dose adjustment of Fempro Tablet is recommended.
However, there is limited information on the use of this medicine in patients with end stage kidney disease. Please consult with your doctor.

Liver
CAUTION
Fempro Tablet should be used with caution in patients with liver disease. Dose adjustment of Fempro Tablet may be needed. Please consult your doctor.
---
WHAT IF YOU FORGET TO TAKE FEMPRO TABLET?
If you miss a dose of Fempro Tablet, take it as soon as possible. However, if it is almost time for your next dose, skip the missed dose and go back to your regular schedule. Do not double the dose.
---
All substitutes
For informational purposes only. Consult a doctor before taking any medicines.
Fempro Tablet
₹4.9/Tablet
Fertolet Tablet
Cipla Ltd
₹7.48/tablet
53% costlier
Letronat Tablet
Natco Pharma Ltd
₹17.9/tablet
265% costlier
Letrohope 2.5 Tablet
Mankind Pharma Ltd
₹23.65/tablet
383% costlier
Letryl 2.5mg Tablet
Ar-Ex Laboratories Pvt Ltd
₹26.2/tablet
435% costlier
Stimufol 2.5mg Tablet
Intas Pharmaceuticals Ltd
₹29.4/tablet
500% costlier
VIEW ALL SUBSTITUTES
---
Quick tips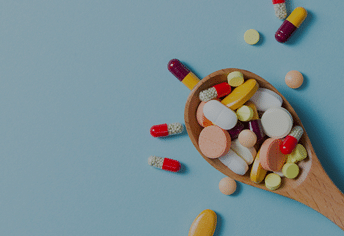 You have been prescribed Fempro Tablet for the treatment of breast cancer or infertility due to anovulation.
It can be taken with or without food.
Do not drive or do anything requiring concentration until you know how Fempro Tablet affects you.
It may cause increased sweating and hot flushes. Try to keep cool by wearing light and airy clothes.
Your doctor may monitor your cholesterol level and bone mineral density (BMD) regularly as Fempro Tablet can alter their levels.
Do not take Fempro Tablet if you are pregnant or breastfeeding
---